After a couple of heavy-duty enviro/industry posts have worn out the Undergrounders, I thought we'd fire up a Friday Follies post, where we not only celebrate the odd, but the weird as well.
The Trout Underground Rockets to Stardom, Again
First, Businessweek.com published an article about Orvis focusing on the performance of the lifestyle company in the recession, and the success of the Helios fly rod in particular
Proving again the Trout Underground has become the King of All Fly Fishing Media (move your ass over, Grays), the World's Bestest Ever Fly Fishing Blog was prominently named on Page 2 of the Businessweek story, and frankly, we think it couldn't have happened to a nicer guy.
And yes, I jest, but then, it is interesting that a pair of blogs were mentioned on the cover of the Orvis fly fishing catalog (which I still haven't seen in person), the Underground has become fodder for a fly fishing TV show, and I'm getting more mainstream media mentions all the time (though not from the mainstream fly fishing media).
This suggests the fly fishing's blogosphere starting to grow into the same spaces filled by blogs in more progressive markets, and if you take a careful look at the better fly fishing blogs, you'll find them filling niches largely untouched by the big magazines.
More on this subject when I've had more to drink got a little time.
It's The Holidays at the Man Cave
Last night was the official lighting of the Trout Underground/Man Cave Christmas tree, a festive occasion darkened a teensy bit by the utter lack of presents under our mammoth, formerly-growing-too-close-to-the house tree.
Because we're adults and already own every conceivable piece of outdoor gear (successfully covering the sports of fly fishing, cycling, downhill skiing, ski touring, snowshoeing, airgunning and a few others I can't remember), there isn't much under the tree (to the better-off Undergrounders I say this: I'm a large, like blue, and think turbocharging is kinda cool).
On hand for the lighting was the biggest celebrity in all of Mount Shasta: Wally the Wonderdog, who celebrated the occasion by farting, circling three times, and laying down.
Excitement like that you simply can't find in New York.
Winter Finally Here?
With snow forecast at Trout Underground World Headquarters over the weekend, is it possible winter's finally arriving after months of unseasonably nice weather?
As always, we'll let you know – especially the water users south of Redding, who have been holding their collective breath, fearing a third year of drought.
A drought – combined with failing native fish populations – could turn the southern half of the state into something of a desert (well, most of it is desert).
Photos from the weather front as it happens (probably photos of the Wonderdog, who loves snow almost as much as he loves stealing pot roast off my plate when I'm not looking – bad dog).
For now, the winter fishing on the Upper Sacramento is still pretty damned good, and come February – when there's no place to fish – you'll rue not traveling up to try it. You will. Really.
Crocodile Swimming in Massachusetts Pond?
Massachusetts fly fishermen may want to steer clear of the float tubes for a while – at least until this report of a crocodile swimming in an Massachusetts pond is cleared up.
The story's a good example of the relentless drive of non-native terrorist species to conquer our freedom-loving waters (or a good reason why prohibition should be brought back).
Either way, no need to thank the Underground for almost certainly saving your miserable life. We're happy to do it.
And Now, Something Unbearably Cute
With no writer's bailout in sight, I have to get a few words down on paper, so I'll leave with you an unbearably cute animal video that's making the rounds.
No, I have no idea what it's really about – and yes, it lacks a singing fish – but somebody at your end of the Intertubes will no doubt love it. Love it.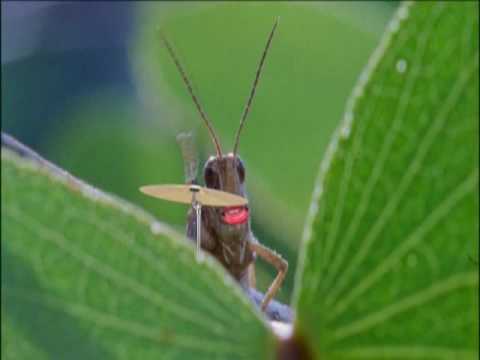 See you on the river (and probably this weekend), Tom Chandler.