I'm aware of the fact that not every fly fishermen is fully invested in the Underground's take on the environment, but my appearance on Trout Unlimited's On The Rise Broadcast has generated probably the Best Email To The Underground Ever:
I think if you are going to show fishing,you should leave you're environmental crap to yourself. I have young children that don't need to be raised on your paranoid beliefs.Stay in California and quit spreading your brainwashing. I'm sorry that you can't see that you have been raised in a confusing culture that wants to blame the people instead of the governmental and world wide destroyers. Get you're crap together. Wake up and stop selling what you think THEY want to hear.
Speaking for paranoid, confused, brainwashed types worldwide, I'd like to say "thanks" for waking me up to what I so clearly missed – the work of that insidious band of "governmental and world wide destroyers" (Wait a minute – isn't that Nestle? Err, well, uhhh… Has the new administration appointed a "World Wide Destroyer" Czar? I think he has.)
Besides making me want to invest heavily in aluminum foil-lined hat futures (and perhaps a bodyguard), the Underground is happy to recognize anyone capable of providing this level of comic relief. We salute you.
And Now, a Little Fly Fishing. Well, Not Really.
I look out the window at my just barely passable driveway and reflect on the concept that over the last week, better than four feet of snow fell on it – and that I invested the equivalent of four afternoon fishing trips keeping it barely passable.
It's not the kind of thinking that generates a warm fuzzy feeling (in fact, it causes me to question my personal values surrounding snow removal, as confused and brainwashed as they clearly are), and because the weather's warming and you can see the snow softening, you know that river flows are probably heading up the next two days – about the time you'll actually be clear of deadlines and able to fly fish.
Still, right now the Upper Sac seems to be bouncing around 1100/1200 cfs, which is plenty fishable – especially at the higher reaches of the river (remember, the gauging station is just above Shasta Lake). Of course, the best BWO hatches are typically found in middle sections of the river, creating something of a connundrum for greedy fly fishermen (aren't we all).
The Hostile, Confused, Brainwashed Underground
Taken as a whole, all of the above means one thing: I'm in what you might deem a pretty hostile mood (just try me Barton, try me).
Naturally enough, this makes me want to stick another pin in Nestle Waters of North America (perhaps I'm just hoping to attract another entertaining email), so I'm posting a YouTube trailer for an upcoming documentary called "Tapped." It's 341 seconds the water bottling arm of Underground Axis of Evil Member Nestle would rather you didn't see, but even those not connected to the Nestle issue will find the trailer soundtrack worth their time.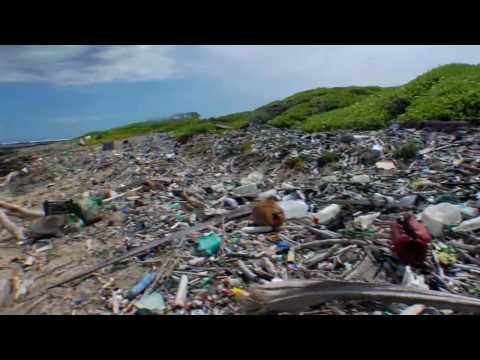 See you milling around with all the other world wide destroyers, Tom Chandler.